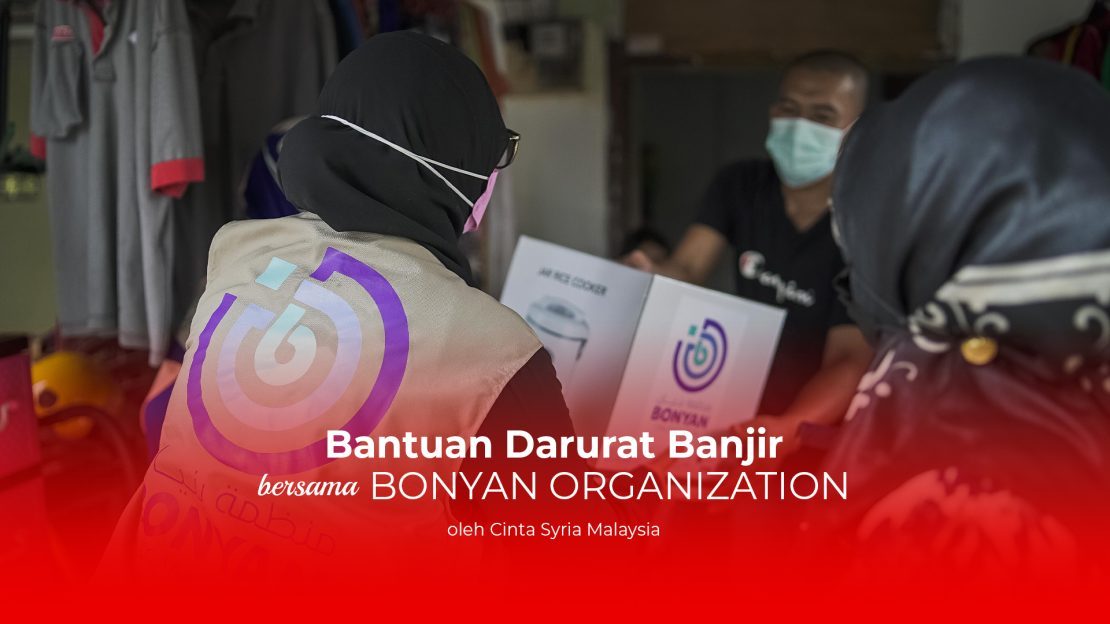 This project encapsulates Bonyan's international humanitarian aid initiative. The organisation reached out to Cinta Syria Malaysia to begin their first Malaysia emergency relief response to provide aid to recent flood victims. Bonyan has been helping Cinta Syria Malaysia (CSM) provide aid to the crisis in Syria since 2017, where CSM has been working deep inside the country to reach and assist vulnerable families.
Fasa 1: Hulu Langat, Selangor
Our field team travelled to Hulu Langat Selangor on 14th January 2022. They brought 100 electrical appliances. The plan was to distribute to 72 families whose names are on the list given to us by the PIC and the remaining 28 to random severely affected houses around the area.
Fasa 2: Gemas, Negeri Sembilan
Our field team travelled to Gemas, Negeri Sembilan on 17th January 2022. The reason the state of Negeri Sembilan is chosen as a beneficiary state is due to the fact that not many NGOs were assisting this area. Most help was focused inside Selangor and Kuala Lumpur. Also, since volunteers had started work, this particular area was left unattended and the severity of the impact was almost as bad as certain locations in Selangor. This trip was conducted with other parties as they were also distributing which aid to the flood victims.
Referring to the implementing process, we executed the same method of the verification process to
ensure only those who needed the aid will be getting it.
Fasa 3 & 4: Puchong, Selangor
Our field team travelled to Puchong on 18th January and 28th January 2022. This particular location was one of the most hit areas in Selangor. Due to its close vicinity i.e. being next to the river that was overflowing during the flood, the water level reached to the roof of most of the houses in the area. As this area mostly accommodates villagers, it is undeniable that these people need all the assistance they can get.